In Memory
Ulysses Davis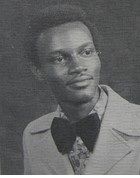 LEVELAND -- Ulysses Davis Jr., 57, born June 25, 1955 in Akron, Ohio, to Rosetta and Ulysses Davis, Sr., passed away on Thursday, August 9, 2012, in Cleveland, Ohio at University Hospital. He was a certified HVAC technician and a member of the Sheet Metal Workers Local 33 until he retired.

Ulysses was preceded in death by his father, Ulysses Davis, Sr. He leaves to cherish his memory, his fiancé, Deborah Garrett of Cleveland, Ohio; mother, Rosetta Davis of Akron, Ohio; sisters, Carlis (Jerry) Tarrant of Ellenwood, Ga., Franchetta (Luther) Maxwell of Akron, Ohio, Marcia (James) Drysdale of Lorain, Ohio; brother, Gregory (Denise) Davis of Uniontown, Ohio; and a host of nieces, nephews, cousins and other family and friends.

Services were held Thursday, August 16, 2012, in Cleveland, Ohio, followed by entombment at Evergreen Memorial Park Cemetery. Condolences may be sent to 264 Grace Avenue, Akron, Ohio 44320.

Published in Akron Beacon Journal from August 15 to August 19, 2012