In Memory
Kim Hayes (Ciavarella)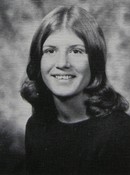 Kim Ciavarella, 54, died suddenly on July 3, 2011.

Born in Akron, Ohio, she was a 1974 graduate of North High School. She had been employed by the Summit County Psycho-Diagnostic Clinic until 1998.

She was preceded in death by her mother, Anna Mae (Wytosick) Hayes; father, William Hayes; and sister, Joni Hayes. She is survived by her daughter, Lea Ciavarella; ex-husband, Tony Ciavarella; and sister, Lynn Hayes (Jim Rupert). She also leaves her special aunt and uncle, Barb and Tony Piurkowsky.

There are no calling hours. Cremation has taken place. A private family service will be held at a later date. Donations may be made to the Interval Brotherhood Home, 3445 S. Main St., Akron, OH 44319.